Grow with Jane Update!
Hi! Hope you are doing fine given the current situation. We, at Grow with Jane, wanted to say thanks for your support. The Grow with Jane's team is currently working remotely and adapting to the circumstances. This situation made us slow down a bit with the releases. In addition, we were having issues with our emailing system. Therefore, we are sorry if you tried to contact us and got no response! Now, we are back with more channels to talk to other home growers and share your grow!
We've been working hard on a new update for the Grow with Jane app. We listen to your great suggestions and turn them into new features! In conclusion, this is one of biggest releases in Grow with Jane and we hope you love it! We added a lot of new things, this is just a summary:
? Grow with Jane Social
Firstly, we are opening the gates for every Grow with Jane user to join the Community and you are welcome to join! If your app is up to date, you will find an in-app invitation to join our brand new community forum. Once there, you can talk with other Grow with Jane users. We are starting with English, French, and Spanish forums, after that we will be adding a lot of social features that you can enable just by login in. This update means a lot to us and we hope you feel comfortable and safe as a part of our growing community!
Ask growing questions, give advice to other users about their trees, and show your trees to the rest of the community. More than ever, we want all home growers to be a part of this online growing community!
? Grow with Jane – New user experience
We revamped our onboarding process to make your first experience smoother and useful. For instance, you can select your previous experience as a home grower and the app will show relevant content for you. For users who have no experience in growing, there is a beginner's guide + checklist with information about every item needed to start growing. We also added a brief demo about how to use the app, perfect for learning how to track your tree from day one while we walk you through the app features.
If you are just starting to use Grow with Jane, you can learn how to use the app while tracking info about your beautiful trees. In addition, we simplified the creation of Trees and Environments and you can always update your tree's information later!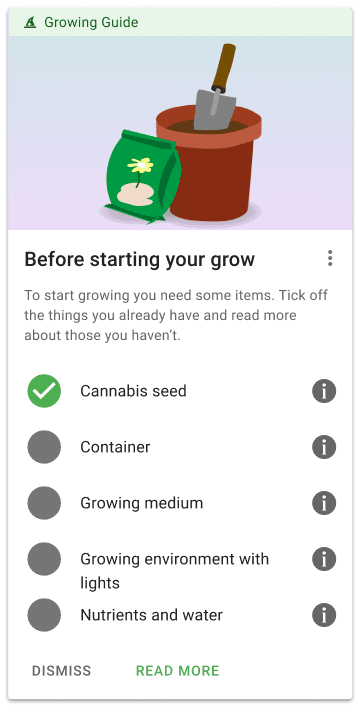 ? Grow with Jane – Offline mode
We are rolling a big and popular update! Grow with Jane can now be used without an internet connection. That is to say, you can still track your grow even if you have no internet connection at the moment. We hope that this change will improve the user experience for everyone. However, some of the features are going to be unavailable offline, like searching for seed information.
? Fixed Empty Grow with Jane App Bug
We fixed the issue that made Grow with Jane open up empty of data. While we want to point out that no data was lost, it's not cool to find oneself in that situation. We are happy to tell you that this should be fixed in this update, but we are still monitoring this inconvenient bug.
? Bump up Photo Quality
We are bumping the size of our photos for every user of Grow with Jane! In other words, your photos should be looking a lot better now. Above all, subscribed users can still upload photos of even better sizing.
Check the following sample, be sure to be looking it at 100% to fully note the difference.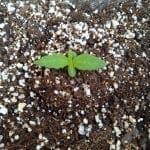 ✉️ Fixed Contact issues
For this update, we reworked the Grow with Jane contact form, you can now between different types of messages, like "Grower Support" or "App Bugs". This would help us answer your messages and emails faster than before. Sorry again if we didn't answer your messages, we've been having issues with the emailing system.
To sum up, we thank you for all your support and feedback, we hope that you are doing fine and happy growing!!