When speaking about Cannabis seeds we always think about their genetics, White Widow, Haze, AK 47, but what is cannabis genetics? How is a high yielding strain bred?
To explain it in an introductory way, Cannabis genetics dictates the characteristics that the plant will have, such as size and growth time, but also its aroma profile, flavors, terpenes, percentage of THC and CBD, and its yield.
Today we interviewed Jouke Piepenbrink, Cannabis seed expert and founder of the seed bank Seedstockers, and he explained this topic in simple terms, suitable for beginners who want to learn the basics.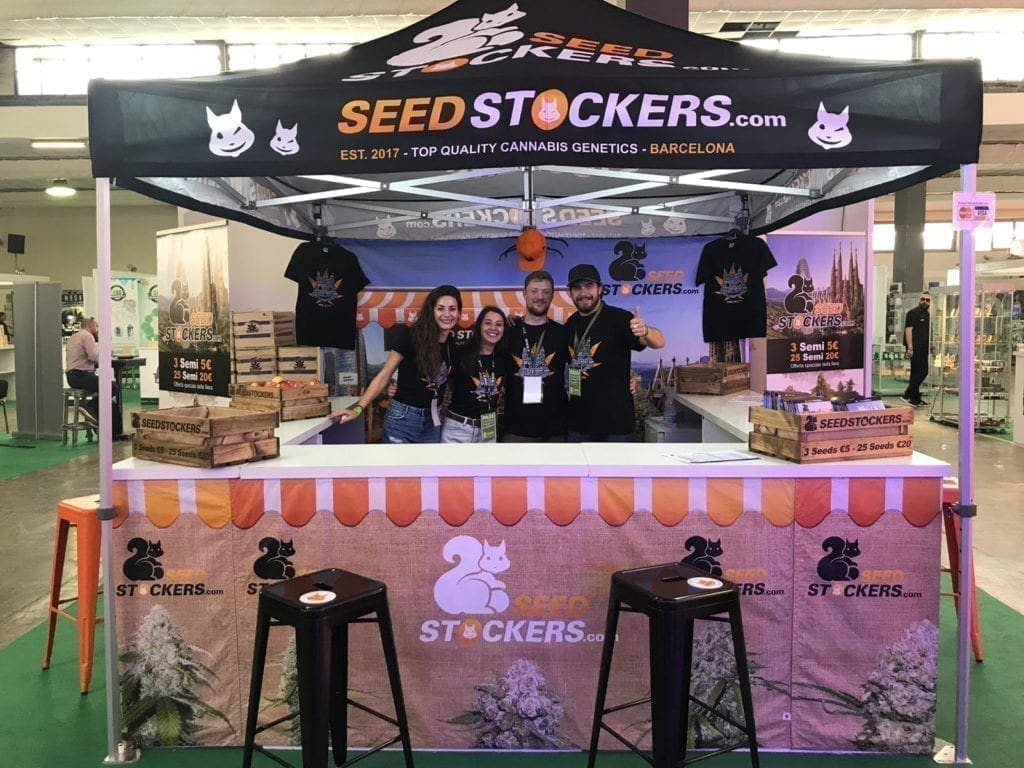 How are Cannabis strains made?
It is a combination of factors. First, growers have Cannabis strains they already trust, Northern Lights, White Widow, Kush for example. Our job is to create new strains, based on what already exists and works. When there is specific market demand, or we find strains that we like, we try to give those strains to the breeders to grow and experiment. Sometimes the breeders choose the seeds to grow.
Seedstockers provide strains and ideas and the Breeders suggest genetics they already have, as well as looking for new strains to breed. The market also has its trends and fashions; if we notice that there are strains that many growers ask for, we talk to the breeders to breed them. The plants with the highest quality and power are selected to carry out the cultivation tests.
For example, one of our breeders had some mother plants, genetics from California. We did the whole process, selecting mothers and pollen-generating males, different crosses of the same strains to stabilize the genetics. After more than one whole year of experiments, we have only now started the production of these seeds for the public.
We aim our products at people who want to grow a plant that produces the highest yields, who don't care about experimentation or freaky things. We have Feminized CBD seeds with low THC content, fast flowering seeds (not autoflowering) and we specialize in high yielding strains, both feminized and autoflowering.
How do you breed a high yielding strain?
Cannabis high yielding strains come from genetics selected to a produce higher yield than conventional strains.
To start crossing Cannabis XXL yielding genetics, we select a strain that we already know generates high yield. For example, we had been working with Critical for many years. Then, a breeder started collecting mother plants from many places in Spain. Altogether he gathered around 30-40 Critical mother plants. Once the collection of mothers was selected, the production of flowers was tested. Many crosses were made between these plants and the ones that gave the highest yields and produced the desired effects were the ones selected.
The next challenge is to be able to achieve large-scale seed production to reduce costs. For that, we select the Critical male plants with the highest pollen production. This, combined with plants that yield large buds, results in lots of seeds that will produce higher yields than their predecessors.
The final result was BCN Critical XXL feminized strain and its fast-flowering autoflowering and feminized varieties. They are one of our most productive genetics and with a THC level of 22%.
Do Cannabis XXL plants need special care?
High yielding Cannabis plants do not require special care. They can take better advantage of the nutrients and process more light. By growing an Autoflowering XXL seed, you can grow a plant under 1000W and achieve a higher yield compared with a plant from a traditional seed. Normal automatic plants do not make the most of resources in the same way. It would be a waste of light and nutrients since it would not be able to grow more than its genetics and space allow. XXL strains make better use of these resources and result in plants with higher yields.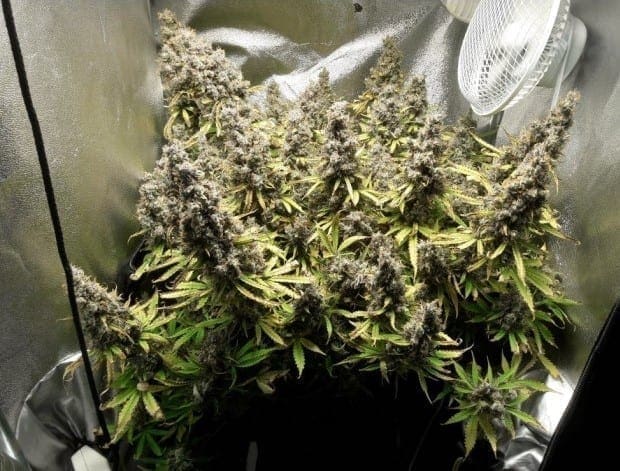 Do you run quality testing before launching a new strain?
If you don't test, you can't be sure of the quality of the seeds. Cannabis seeds are no exception. We test each batch of seeds produced. They must report a germination rate of 95% or more to be approved for sale. We also work with a European university that grows crops with our seeds to verify their quality and results.
What is the Seedstockers seed production process like?
Seed production is always external, and we work with teams of professional breeders. Most of our breeders work exclusively for us and not for other banks. We work closely with some, but others do it on their own and offer us what they have. At Seedstockers we handle packaging, sales, logistics, marketing, and customer service. We always give the customer the best selection of cannabis seeds and personalized attention.
How is the after-sales customer service?
We have staff dedicated to answering our clients' questions. From shipments and orders, to how to grow the plant. People can contact us through Instagram, Facebook, WhatsApp, and email, they can also call us by phone.
It is an essential part; there are always many questions to ask. There are countries where sellers cannot answer all questions. For example, in England, seeds are bought as "collectibles," their cultivation is not authorized. Therefore they do not respond in the same way to their customers. On the other hand, we can sell them for cultivation legally, so we provide cultivation advice as well.
Customers share information, opinions, images, and we are very interested in knowing what happens to them. It is very interesting and helps us to constantly improve.
We have worked with a Canadian company, a legal cannabis grower, who used our seeds and had a germination rate of 60%. One day they call us because they want better seeds. When consulting what the problem was, we warned that this wasn't normal, the germination rate should be 95% to 99%.
It turned out that this company was germinating the seeds at too high a humidity rate. With a very short phone call, we improved the result, and their germination rate increased to 99% with the same seeds. The same thing happens with home growers, we want them to send us their doubts and results because we want them to succeed.
Why do your customers choose to buy seeds from Seedstockers?
The first reason is the quality-price ratio. We offer high quality at a very affordable price. Often half the price of other seed banks. Many people know us because a friend bought our seeds and recommended them.
Another reason is the customer service. Customers can contact us and we offer advice so that they do well with their cultivation.
We work only with experienced breeders. We run germination tests on all batches. If they fail, we don't sell those seeds to the market and they are fed to the chickens.
We grow the plants as well as sell the seeds. Seedstockers works with a European university, where they grow 200 plants in a room for us. We have testing projects in Chile, Catalunya, and Holland. There, we run the tests with our genetics.
Featured Cannabis XXL yield strains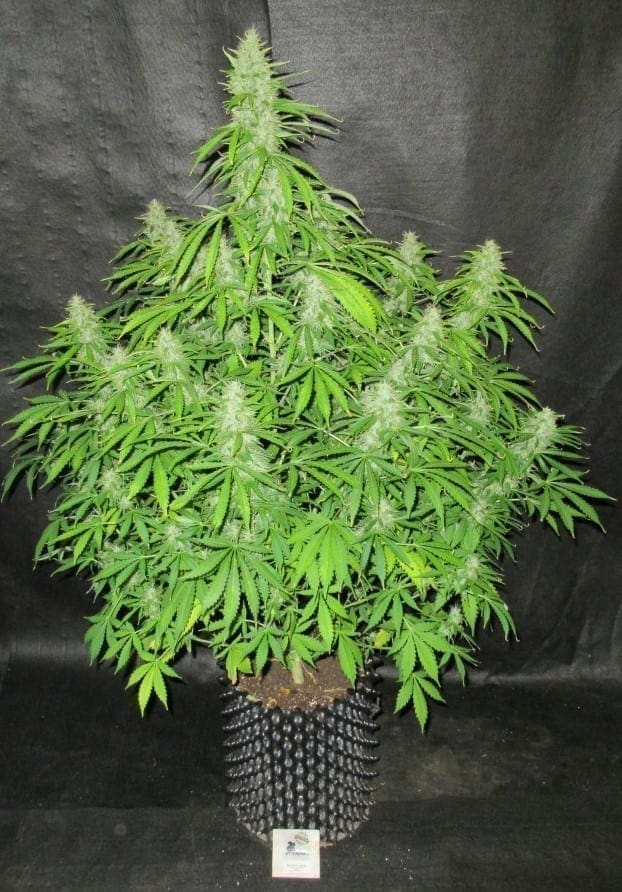 Growing environments: Indoor / Outdoor
Genetics: Indica Dominant
Cross of Genetics: Afghani Indica
Autoflowering cycle: 75 days
Yield: XXL size
THC level: THC % Very high
Aroma Profile: Fruity
Effects: Relaxing
Northern Lights auto is an established genetic line with XXL harvests and will appeal to growers looking for an uncomplicated hard-hitting indica. THC levels are high, over 22%, and the cannabis has a strong sedating and relaxing effect with a potent body stone. Its a good choice for medical or recreational growers looking for a long-lasting high with a pleasing and powerful feel-good effect. Its one of the easiest autos to grow in the Seedstockers collection, producing bushy plants with multiple blooms.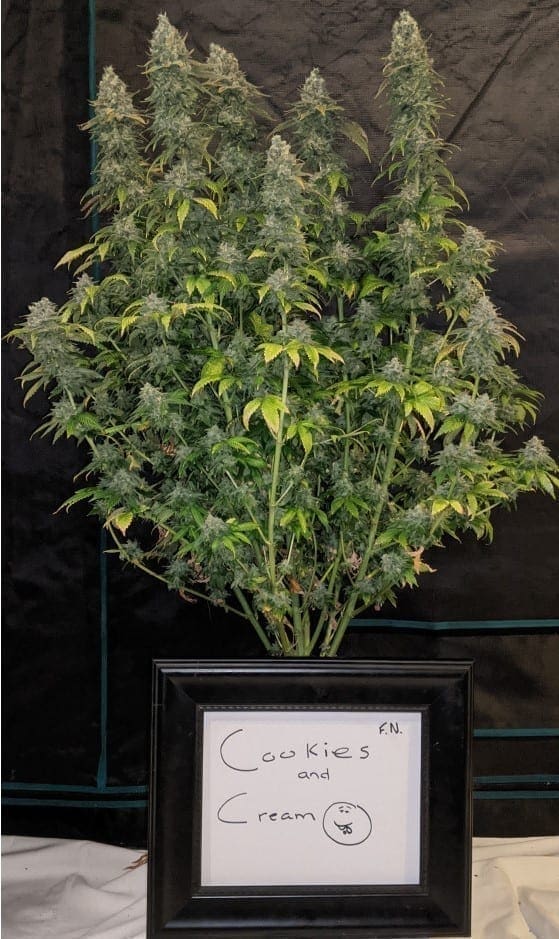 Growing environments: Indoor / Outdoor
Genetics: Indica – Sativa
Genetics Cross: Girl Scout Cookies x Starfighter
Flowering period: 63 days
Yield: XXL size
THC level: THC % Very high
Aroma profile: Caramel
Effects: Happy Chill
Cookies and Cream has quickly become one of the USA's must-have varieties. This is partly for the delicious, intensely enjoyable high which seems to last forever. And partly for the sweet, smooth taste of the variety. The genetics came from Starfighter and a special highly potent phenotype from the cookie family. The crossing retains the exceptional THC levels from the stable parent genetics. Best of all is the special creamy smooth flavor and feel to the variety. She is a unique top shelf variety with her own special appeal, taking around 9 weeks to bloom with generous yields. Once tasted, never forgotten!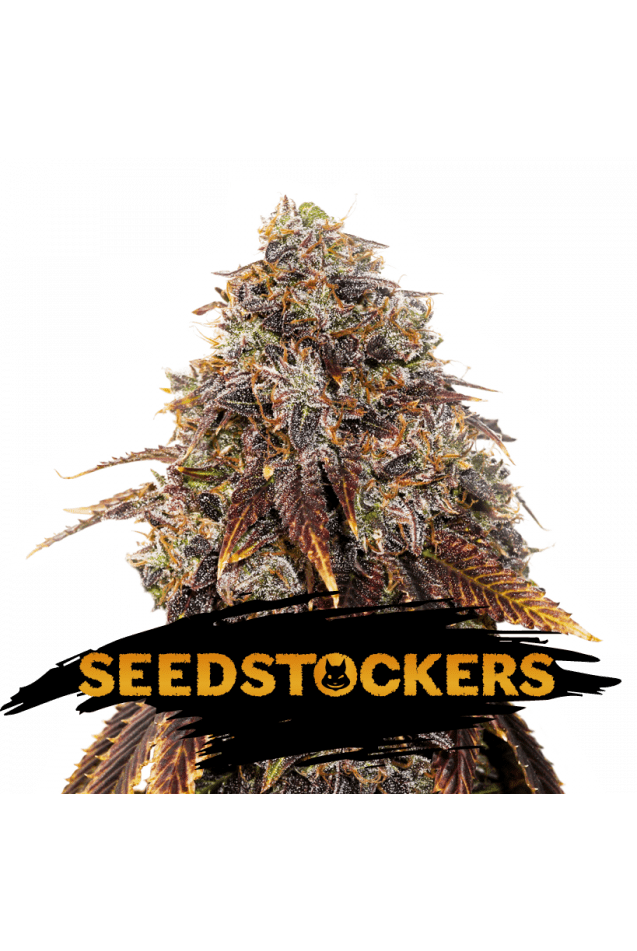 Gelato 41 Feminized
Growing environments: Indoor / Outdoor
Genetics: Indica – Sativa
Genetics Cross: (Sunset Sherbet X Thin Mint GSC) x Northern Lights Auto
Flowering period: 63 days
Yield: XXL size
THC level: THC % Very high
Aroma profile: Caramel
Effects: Happy Chill
If you are going to grow Gelato, then grow the best genetic line available: Gelato 41. This variety is derived from the Girl Scout family and is sometimes known as Bacio Gelato by the west-coast connoisseurs. This is a sweet and tasty feminized variety which takes around 8-9 weeks in bloom. THC levels in good conditions are well over 20%. Repeat growers love Gelato 41 for the guaranteed potency and peaceful, calming indica effects and long-lasting high. It's a subtle blend of relaxation with an uplifting element to the high which can be quite motivating. In higher doses, Gelato 41 is simply as good and strong as it gets with heavy yields. Like all Gelato, this is easy and straightforward to grow.
More Cannabis seeds at seedstockers.com/
---
Jouke Piepenbrink is an expert in Cannabis seeds with more than 10 years of experience. Founder and General Manager at the Seedstockers seed bank in Barcelona and Chief Marketing Officer at Dutch Passion , in Amsterdam.
---
Cómo germinar semillas de Cannabis: una guía para principiantes.