Every grow journal becomes a Growlog:
Check out these amazing Growlogs shared by growers all over the world.
From seed to harvest
Grow with Jane is the right hand for any grower.
Guiding the novice and supporting the expert.
Add your plants
Select or create your seed strain and set the growing environment.
Track your actions
Plans will populate your grow calendar with reminders and notes.
Share your Growlogs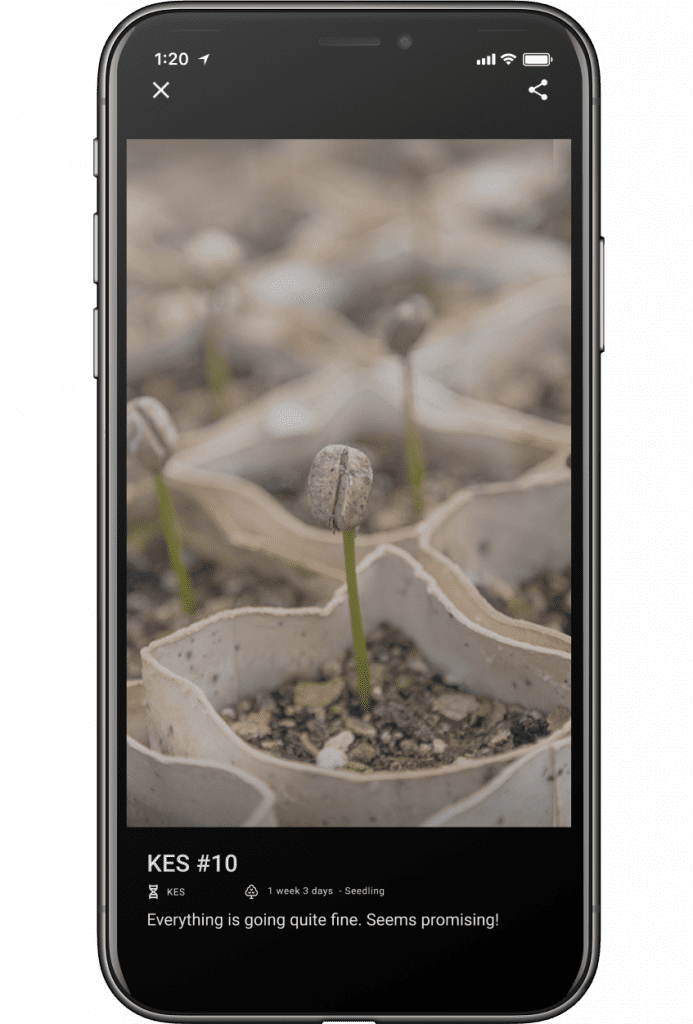 See how you did, learn from the results and share the experience!
Grow with Jane is the most useful grow journal app for Cannabis growers. With reminders, fertilizers, grow logs and more, you'll succeed growing from seed to harvest.
This intuitive Cannabis grow app makes things easier, guiding and helping you throughout the whole harvest process. Ideal for cannabis growers.
Try this amazing weed growing app and be proud of your plants!
EASILY CREATE PLANTS & ENVIRONMENTS
Just tap the + button and you can create your environment and enter the plant info.
Select between indoor or outdoor, and define the lighting and exposure data.
Create as many cannabis plants and environments as you want!
PLANT REMINDER
Use the plant planner features of Grow with Jane and easily set reminders to water and feed your plant.
Don't ever wonder why your plant failed to grow as you planned.
Manage the growth smartly, plan everything and set reminders. Turn each of your plants growing into success.
KEEP TRACK
Use Grow with Jane to keep track of everything you do with your plants.
Avoid forgetting important details and keep great grow journals.
Grow with Jane has intuitive tools that make things extremely easy for you.
Create as many Growlogs as you want and keep track of everything.
SECURE YOUR PLANT'S PHOTOS
Your plant's photos can be your own thing.
Take photos and create notes for your plants and keep them securely on your device without appearing in your gallery.
Especially useful for cannabis growers who might hand off their phone to friends or family.
More than 50.000 growers are using
Grow with Jane to take care of their plants.
★★★★★
This app is an amazing organizational app abd tracking app for indoor growing or outdoor growing! Many features that most apps dont have to offer… Great app! I use it on a daily basis to track the growth of my plants.
Brendan Power
★★★★★
After trying several grow journals this one seems to be the best. If you're looking to simply track detailed garden entries look no further.
Fords Racer
★★★★★
This app is so useful and makes tracking grows so easy. The team behind it is truly great, I'm excited to see what they have in store.
ewu303
Learn about cannabis home growing
As featured in